On this day: November 10, 2002 tornado in Tiffin
Do YOU remember the November 10, 2002 tornado that touched down in Tiffin?
According to the National Weather Service, on November 10, 2002, an F1 tornado touched down southwest of Tiffin near the Seneca County Airport. The tornado moved east northeast and strengthened to F3 intesity as it crossed U.S. Highway 224 and moved into Tiffin.
The Honey Creek subdivision along County Road 19 near US 224 was hard hit. Six homes on Nantucket Drive in the subdivision were destroyed and many other homes damaged. As the tornado continued across the southern part of Tiffin it leveled a business along State Route 231 and destroyed several homes on Siesta Drive just east of State Route 231.
A retirement community along St. Francis Avenue and just north of Siesta Drive was also hard hit by the tornado. Eight homes in the community were destroyed with five more damaged enough to be declared uninhabitable.
Another 25 homes sustained lesser amounts of damage and several cars were found lying upside down. The tornado weakened to F2 intensity as it crossed State Route 100 and moved over Greenlawn Cemetary. From the cemetary, the tornado began to move in more of a northeasterly direction and briefly weakened to F1 intensity as it passed to the east of Heidelburg College.
The tornado reintensified to F2 as it crossed State Route 18 and continued northeast across open country where it damaged many more homes and buildings. The tornado reached strong F3 intensity for several miles to the northwest and north of Republic.
A 24 year old male was killed and two other people seriously injured when a home in Scipio Township on County Road 38 near County Road 43 was swept off of it's foundation. Two other homes nearby were also leveled.
[the_ad_group id="34″]
The tornado remained on the ground for another ten miles and gradually weakened to F2 intensity. It finally lifted south of State Route 18 near Fireside.
Later, the same parent thunderstorm spawned another tornado a few miles away in Huron County.
Overall, this tornado destroyed 32 homes and businesses, heavily damaged another eight and slightly damaged around 70 homes in Seneca County. Dozens of cars were also damaged and destroyed with downed trees and power poles numbering in the hundreds.
The damage path from this tornado was roughly 21 miles in length and over 200 yards in width at times.
View pics of the tornado: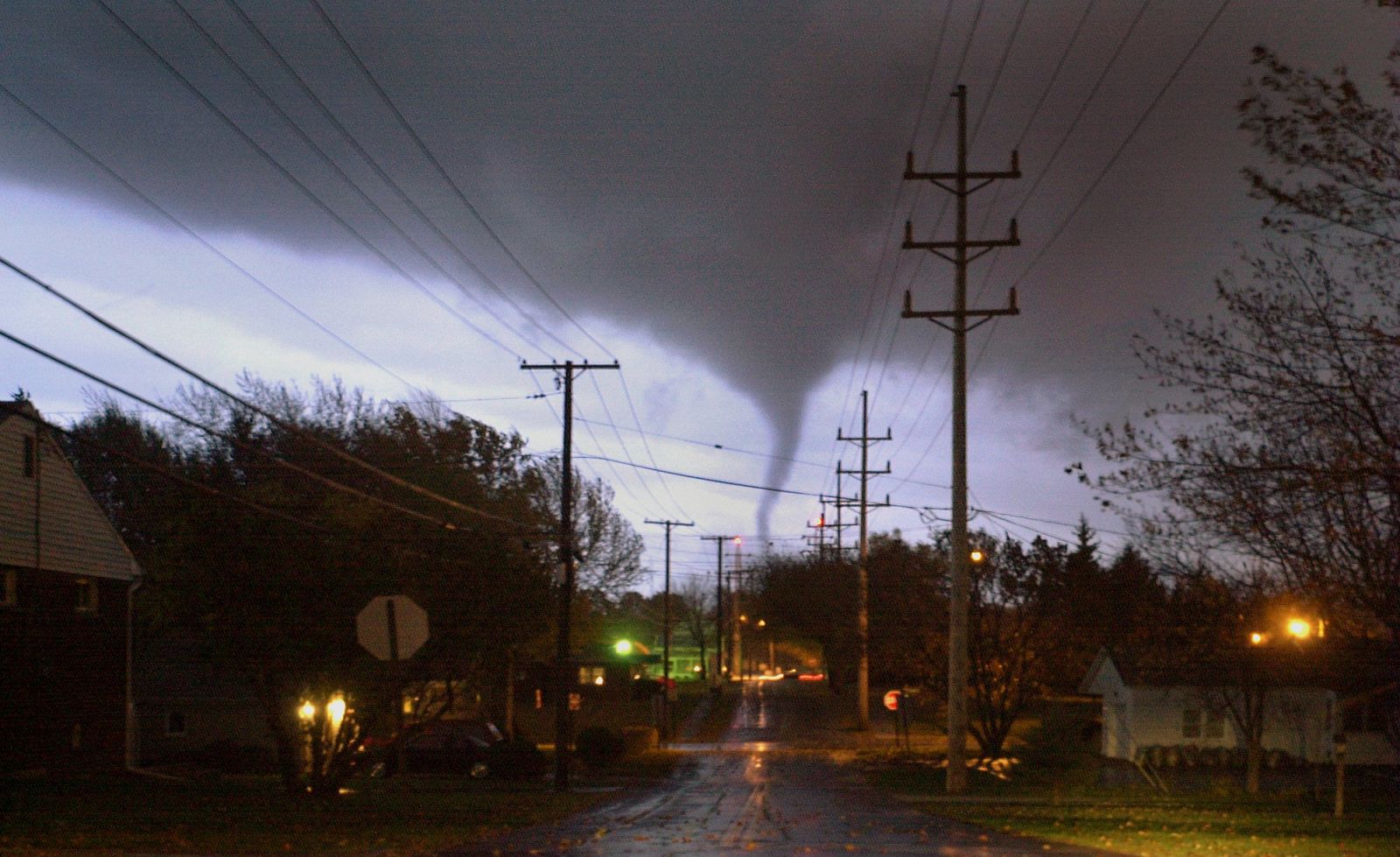 [the_ad_group id="34″]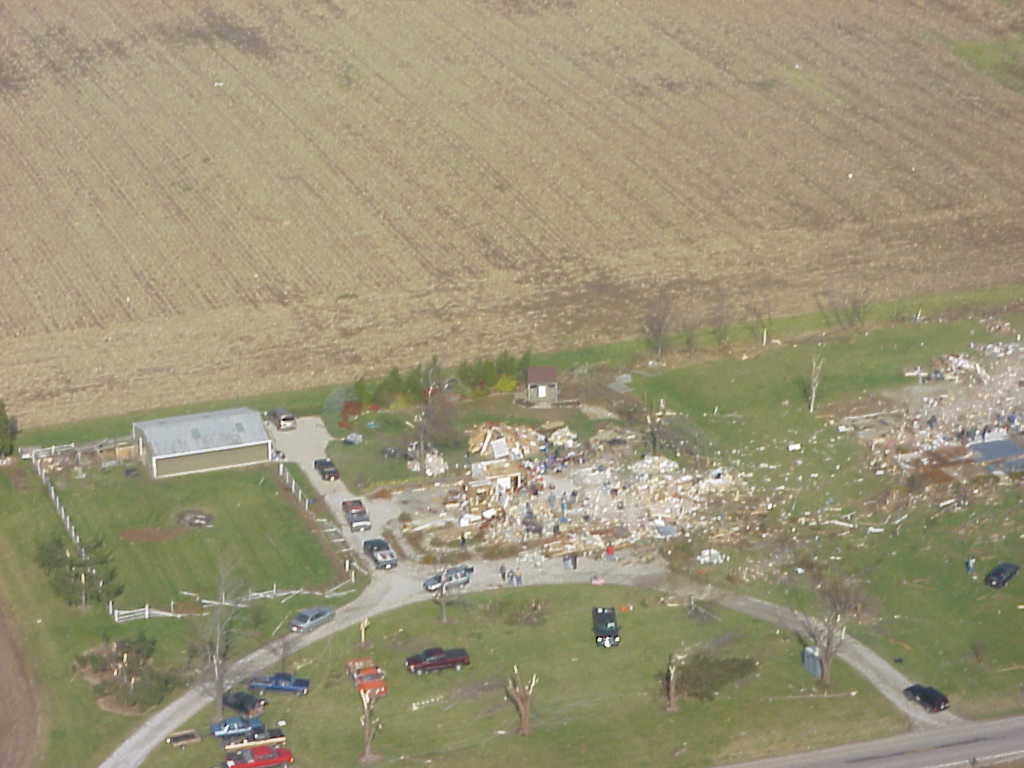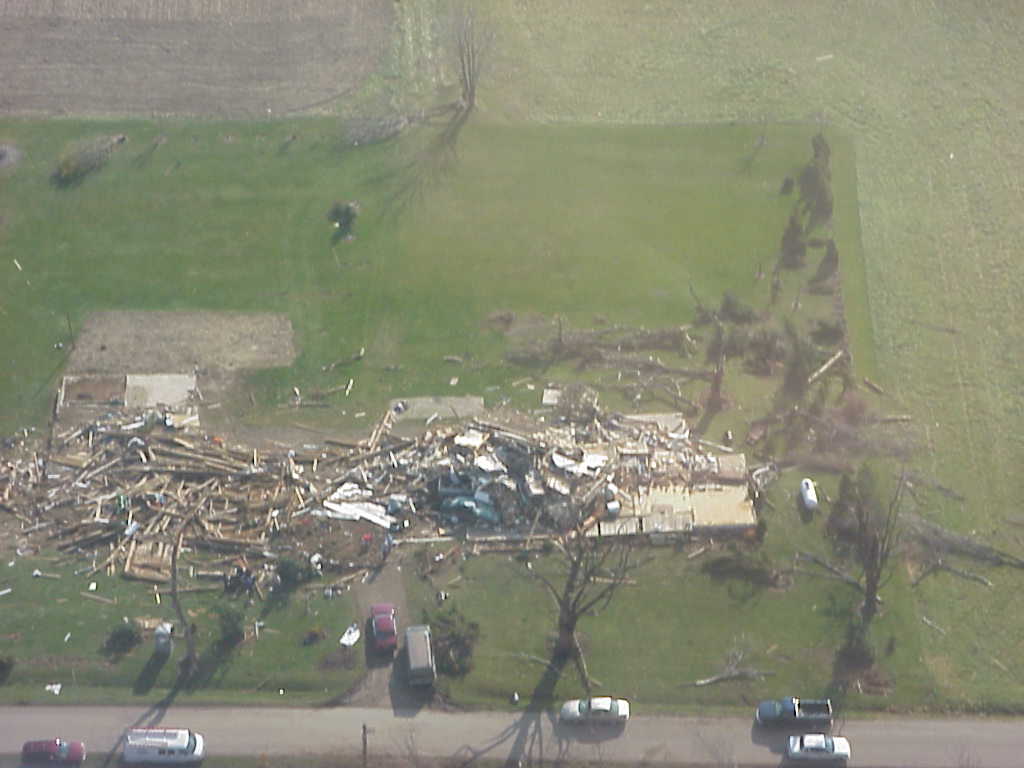 [the_ad_group id="34″]